COLOUR OF THE WEEK HAZELWOOD
Hazelwood is a stunning warm deep grey and is bound to be your go-to deep neutral in your home decor for a sophisticated, yet soft rich look and feel. This deep grey feels both warm and grounding. Use it to create dimension as an accent or to make a dramatic statement.
Hazelwood pairs really well with Cashmere and Rose Water.
Cashmere for a neutral look
Rose Water for a feminine flair
COLOUR OF THE WEEK VIDEO
This rich deep warm tone really shows its colour when compared to our cool-toned Soap Stone on the left and its depth when compared to Little Lamb on the Right.
HAZELWOOD PAINTED FURNITURE
There is no shortage of beautiful images of painted pieces in this stunning colour! So we gathered a few of our favourites to share with you. If you'd like to see a stencilled floor makeover using Hazelwood click here.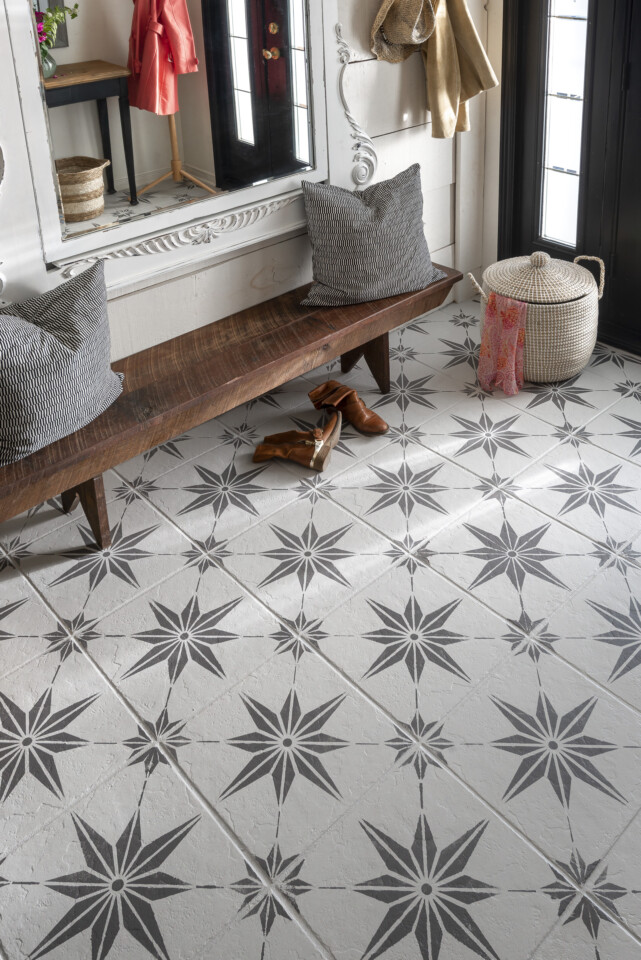 Hazelwood stencilled floor tile!
This nightstand done in Hazelwood creates a stunning piece! Painted by salt + honey RECLAIMED in Whitby, Ontario.
JessEva Interiors did a fantastic job updating this mid-century sideboard & giving it a fresh new look with Hazelwood!
What a stylish sideboard done by Border Market in Hazelwood. This piece could be used in almost any room of the house!
This absolutely stunning vintage piece was painted in Hazelwood, dusted with antiquing glaze & gold to highlight its detailing also features the original brass hardware. Brushed Magic sure did a fantastic job with this piece.
Homes From Holmes gave this dresser a facelift using Hazelwood.
Roz from New Old Finds used Hazelwood for this beautifully dramatic makeover. These colours work great together.