FUSION MINERAL PAINT ALL IN ONE STAIN AND FINISHING OIL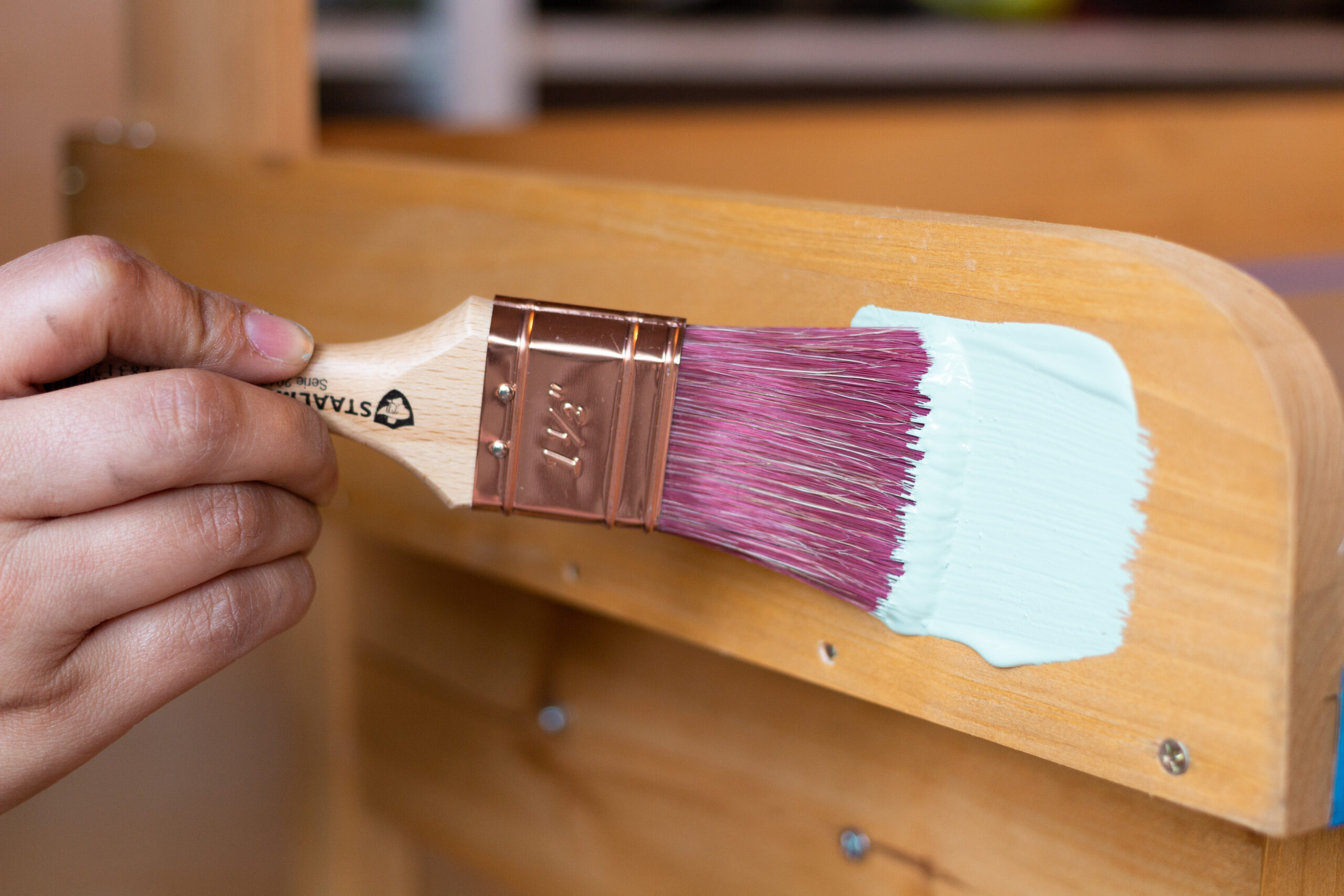 Share:
Patina is one of those words like "character," and "charm," that you know just means value. It's one of those attributes that takes years to achieve from exposure and age. So why not try to preserving Patina? We found the perfect way to is by using Stain and Finishing Oil in One on almost all your surfaces.
PRESERVING PATINA WITH SFO
For this project, we wanted to turn an old military chest into a coffee table. We loved the history of the chest and wanted to keep all the details and preserve the patina that showed its age and history.
These are the supplies we used. You can complete a similar project using the below:
Fusion TSP Alternative
Wiping Cloths
Fusion Mineral Paint Coal Black
Fusion SFO – Natural
Stencil Brush
Foam Brush/ chip brush
PREP
The first thing you want to do with any surface that has a "patina" on it is to make sure it is clean. You can still preserve crackled paint, rusted surfaces or any kind of texture on your surface while making sure it is clean. We used a 1:5 ratio of Fusion TSP and water to mix in a spray bottle. We applied the cleaning solution as needed, while taking care not to completely saturate the surface. Wipe away and dust, grease or residue with wiping cloths.
We wanted to add a personal touch to this chest. It's always so cool to know the history behind pieces and since this one had a pretty obvious military history, we wanted to add our own touch by stenciling a name on the top.
The trick to stenciling is to offload as much paint from your stencil brush and stamp the surface rather than dragging the brush horizontally across the stencil. Foam stencil brushes like the ones we used are super helpful in preventing bleed through under the stencil.
Next we added some hairpin legs to turn this from a chest into a coffee table. Installation is as simple as flipping over and inserting the screws.
PRESERVE THE PATINA
After your stencil has dried, you want to apply Stain and Finishing Oil to seal the surface. SFO is a all-in-one product that stains and seals your piece by allowing the oils to penetrate the surface and provide a layer of protection from within. A great way to preserve patina!
SFO does not create a film over your surface, so it allows your wood "breathe," without causing a crackled or flaky finish.
Simply saturate your surface with SFO and allow to penetrate for 10-15 minutes. If your wood seems thirsty, apply another layer as needed. You can even use it over the metal parts to clean them up.
Once your SFO has absorbed for the required time. Take a wiping cloth and wipe away the excess that remains on the surface. Not removing the excess will cause the SFO to cure incorrectly and will leave your surface sticky and oily. Make sure your piece is dried 24-48 hours before use.
 A BEAUTIFUL FINISH
Although the finish on this piece wasn't dramatic, you can see that the details we wanted to preserve and highlight are now protected for many years to come.
The details of this piece are really what give it it's charm. The stencilled name, original hardware and transfer markings show this piece has a history. We never know who's hands this piece has passed through but adding personal touches like the stencilled name give a place in a home where it can serve another purpose.