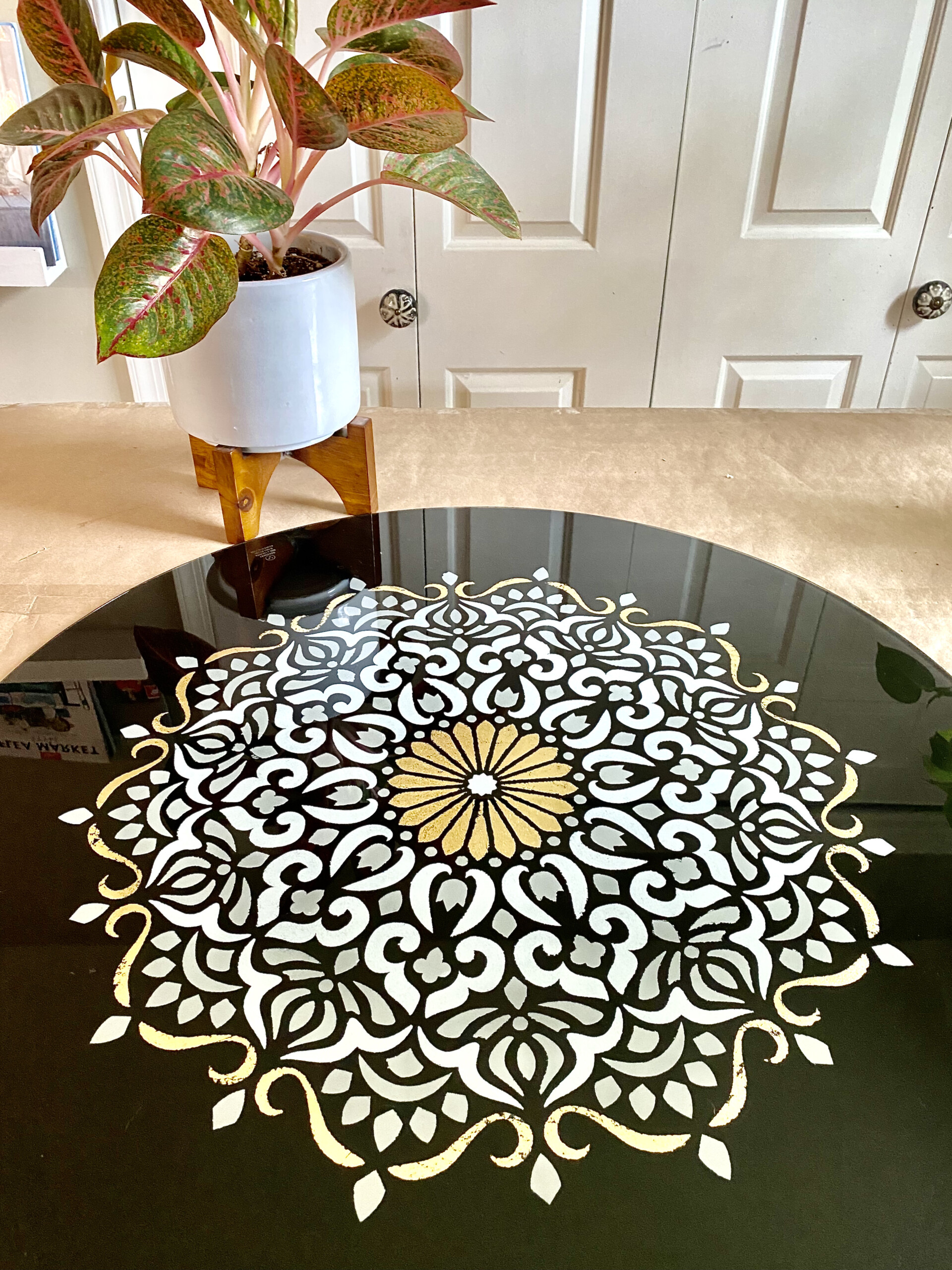 Share: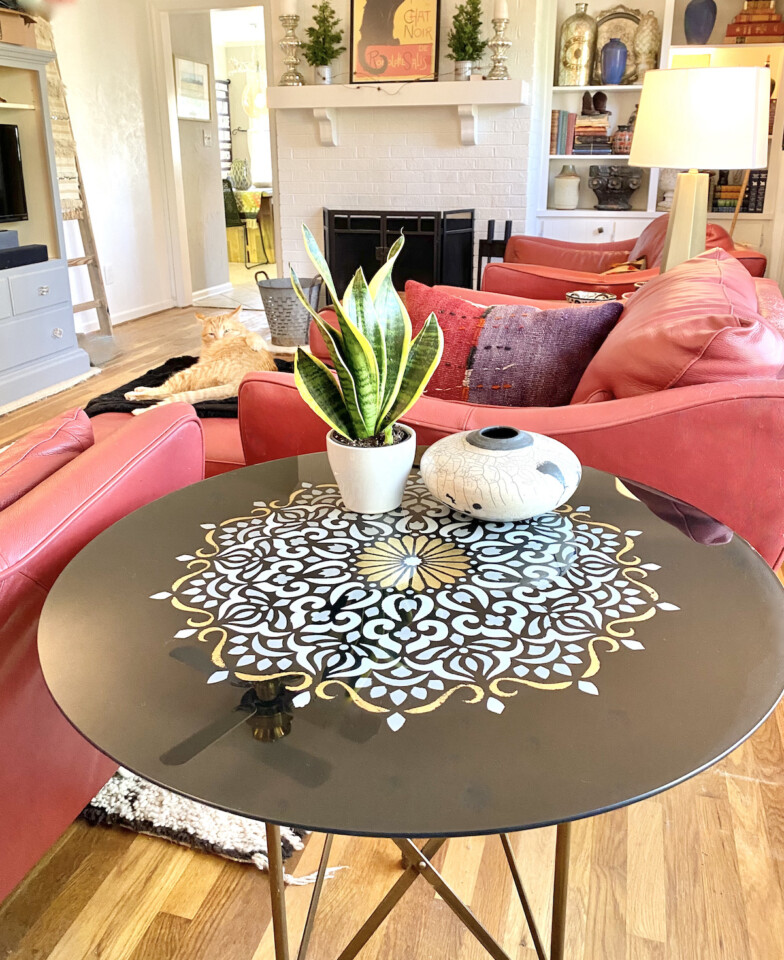 What! Reverse painting on glass? On cabinet doors, table tops, artwork, dishware, table runners? Did you always assume it's just not possible? Debbie Dion Hayes of DebbieDionHayesCreative.com shares all!
It's time to discover a whole new outlet for your painting craving using Fusion Mineral Paint products! We have teamed up to develop 10 FREE all new online reverse-painted (originally from the French verre églamisé) glass projects for your home, gifts, weddings, Etsy shop, whatever you want.
HERE'S YOUR CHANCE TO CREATE ONE-OF-A-KIND, beautiful pieces,
so lets

 

PAINT IT BEAUTIFUL!
Here are some basic details to prepare for upcoming tutorials. There will be some surprises along the way, too!
HOW DO I PAINT ON GLASS?
It's a fun challenge! You actually paint on the back of the glass, in reverse. So, planning ahead is key for your design. And, when using a stencil you will paint it upside down. No worries though. If you make a mistake you can wash the paint right off. If it has dried you can scrape it off and begin again. Once you get the hang of thinking backwards you will love it.
WHERE DO I FIND GLASS?
There are many sources of glass to paint. Look around your home. There is glass inside picture frames, on top of tables, inside cabinet doors and full-size doors. When you are taking a walk you may find glass in someone's junk pile, not to mention at the recycle store. Or, as a last resort that's a bit more expensive, you can order a piece of glass from a glass shop or frame shop.
The most important thing to remember is that there are two main kinds of glass that we will be using:
The regular, easily breakable glass like in picture frames and cabinets. If you use this type, be sure to use masking tape to cover all edges before you begin to protect your fingers. There is also tempered glass which is much safer and more durable. I am fortunate to have a used store fixture shop nearby. I buy the tempered glass that is used in stores for shelves and table toppers. It is tempered, and practically indestructible. And very inexpensive. A few dollars per piece. Sometimes they have used pieces that are even cheaper.
No matter what type of glass you choose, be sure it suits your project. For example, I want tempered glass anywhere that usage can cut someone, like on a table runner.
If you are already thinking out of the box and asking about using acrylic, yes! You can paint it too. I have tested both, and personally I like the look of glass.
HOW DO I CARE FOR MY PAINTED GLASS PROJECTS?
All glass projects will be sealed on the back for handling protection. Regular gentle handling will be just fine. Clean with glass cleaner on the front. On the back, wipe clean with soap and water or a damp cloth, then dry. Do not put any painted piece in the dishwasher or microwave oven. If you sell your pieces, be sure to share instructions with buyers.
HOW DO I HANG MY ARTSY PIECES?
It depends on the use, weight, and size. Stay tuned for details in each project.
GLASS-PAINTING SUPPLIES
A glass piece to fit the size of your project, either regular glass or tempered
Extra pieces of glass, about 12″ x 12″ or so to use for color and stencil testing, and as a cleanable palette
Glass cleaner or rubbing alcohol
Good quality paper towels
Rags
One-sided razor blades
Squirt bottle of water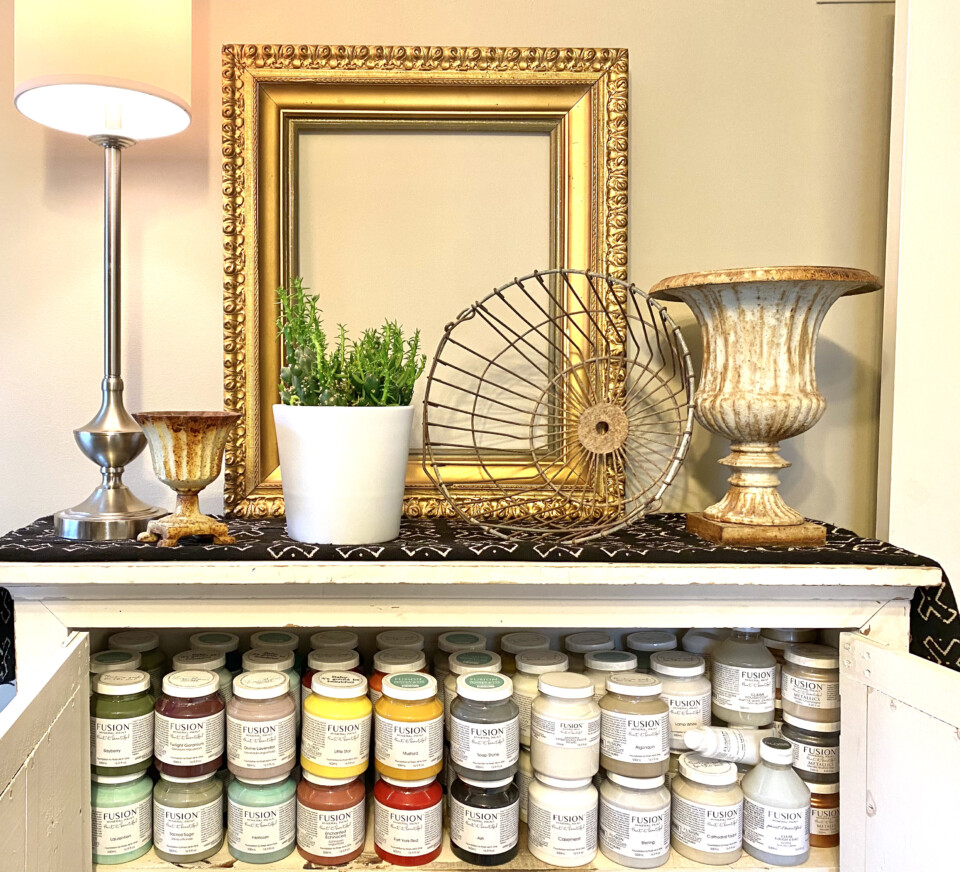 I will share project colours in each tutorial that you can change anytime I may also use special products like gold leaf and size
PAINTING SUPPLIES
Fusion Clear Tough Coat

 

in any sheen
Fusion Brush Cleaner
Fusion TSP
Fusion Color

 

Fan Deck

 

&

 

Colour Card
Staalmeester brushes

 

and good quality stencil brushes in medium to small sizes
1 small paint roller frame and microfiber roller with refills
Muddaritaville Stencils
***** Be sure to join over 130,000 paint lovers on Fusion's PAINT IT BEAUTIFUL Facebook group.